Get Ready Teacher Christmas Shirts for Holiday Joy
Nov 01,2023 | Teachergive
The holiday season is a time to embrace the spirit of giving, and there's no better way to show appreciation for educators than by gifting them festive Christmas shirts. As 2023 Christmas approaches, it's a great idea to plan ahead and prepare these gifts for the teachers who play a vital role in shaping our future. Early preparation not only ensures that you have the perfect Christmas shirt for your favorite educators but also spreads holiday joy even before the season arrives. Let's explore Teachergive some wonderful teacher shirts for Christmas in 2023 to get you readyfor the festivities.
Crayons Tree Colored Lights Teacher T-Shirt
This delightful shirt combines the world of teaching with the enchantment of the holiday season. Its design features playful elements, such as Crayons adorned with Christmas tree . It's a perfect choice for teachers who love to infuse their lessons with the magic of Christmas.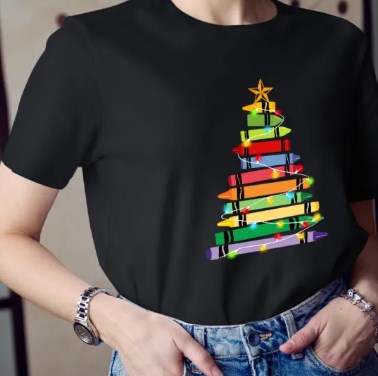 Personalized Christmas Shirts
Adding a personal touch can make your gift truly special. Consider gifting teachers personalized Christmas shirts with their names, a heartfelt message, or even a favorite holiday quote. Personalization shows that you've put thought and care into the gift, making it an even more cherished token of appreciation.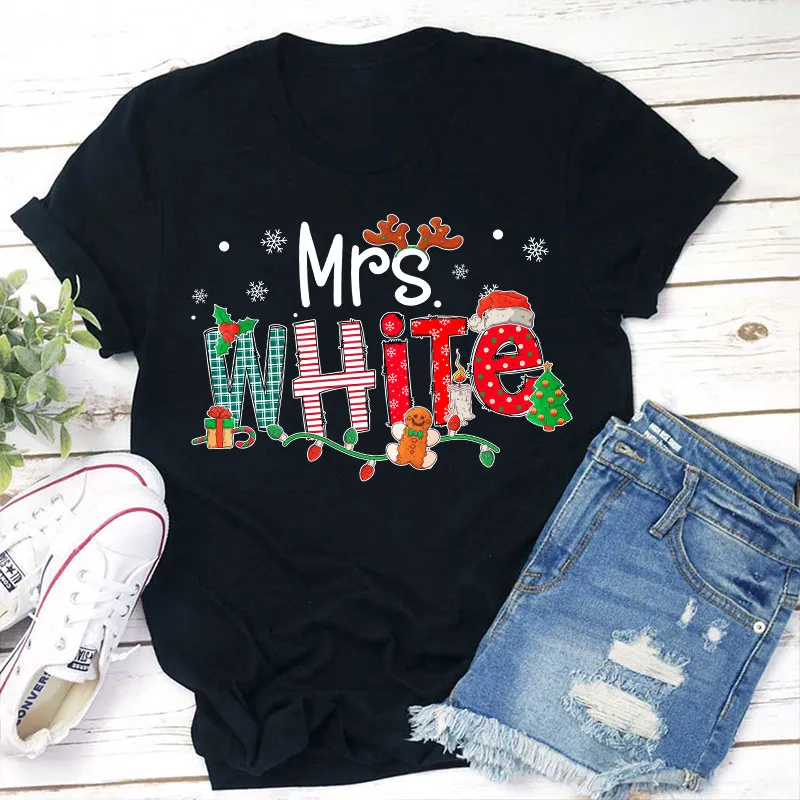 Merry Christmas Books T-Shirt
This shirt recognizes teachers as real-life superheroes, with teaching books knowledage as their superpower. It's a wonderful reminder of the transformative role educators play in their students' lives and their ability to channel the magic of Christmas to inspire and enlighten.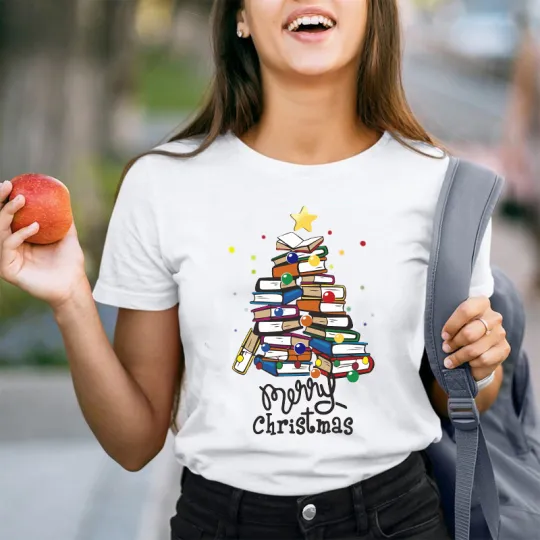 Early preparation for Christmas gifts in 2023 allows you to select the perfect Christmas shirt for the teachers who make a difference in your life. Whether you opt for a shirt with a heartwarming message, a playful design, or a personalized touch, these teacher shirts are a beautiful way to infuse holiday cheer and show appreciation. The right Christmas shirt serves as a reminder of the dedication and passion of educators and can be a cherished keepsake throughout the year. So, gear up for the holiday season by getting ready early and making this Christmas memorable for your beloved teachers.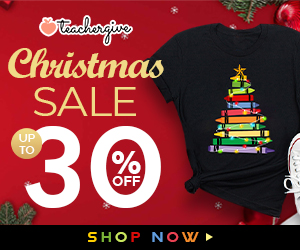 Comment